From car crashes and plane crashes to breakups and makeups, "Grey's Anatomy" has been known for its rollercoaster of drama. Fans have cried tears of joy and heartbreak more times than they can count, and the show never ceases to keep viewers on the edge of their seats.
Despite being on the air for 19 seasons, "Grey's Anatomy" continues to deliver gripping storylines that get people talking.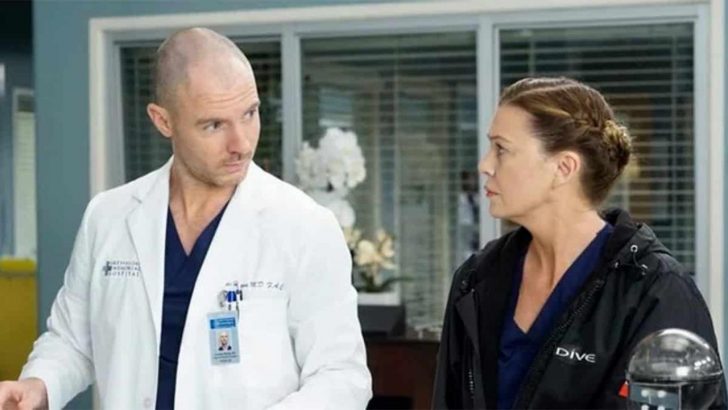 Now, let's take a deep dive into all the drama that has occurred on and off-screen.
The Departures of Key Cast Members
"Grey's Anatomy" has seen numerous cast members come and go over the years, such as Sandra Oh, Patrick Dempsey, and T.R. Knight. However, the most recent departures of Jessica Capshaw and Sarah Drew left fans heartbroken. Capshaw and Drew played Arizona Robbins and April Kepner, respectively.
While their exits were shrouded in secrecy, many speculated that it had to do with salary negotiations. And the reshuffling of credits for the show's veteran cast members.
Behind-the-Scenes Conflicts
Showrunner Shonda Rhimes and former leading actress Katherine Heigl had a rocky history throughout Heigl's six-year stint on the show. Heigl's departure from the show came in 2010 after openly criticizing the show's writers and turning down the Emmy nomination for her portrayal of Dr. Izzie Stevens.
Rhimes was also involved in a feud with Patrick Dempsey, who played Dr. Derek Shepherd after Dempsey became difficult to work with on set. Despite the conflicts, Rhimes has since noted that she is grateful for all the people she's worked with on the show.
The Shocking Plane Crash
After dealing with numerous deaths and difficult surgeries, "Grey's Anatomy" faced its biggest tragedy when a plane carrying six of its characters crashed on the way to a medical conference.
Only three survived. And the event had long-lasting effects on the show. The plane crash marked a major turning point for the series, with many fans marking it as the point where the show began to decline.
Involved in Race Relations
Grey's Anatomy has never been afraid to tackle topics that are important in society. Black Lives Matter became a focal point of the 14th season of the show when it tackled police brutality week after week. It also delved into the challenges faced by minorities in the medical industry, from implicit bias to prejudice.
Likewise, it was a bold move that won both praise and criticism from fans and potential viewers.
The Endless Romance
Grey's Anatomy has a reputation for delivering a soap opera level of romance. Whether it is Dr. Shepherd and Dr. Meredith Grey's epic love story or the on-again, off-again relationship of Alex Karev and Jo Wilson, there has always been a lot of love to go around.
Despite ending some relationships, Grey's Anatomy's focus on romance seems to show no sign of waning. Thus, "Anatomy's longevity" is a testament to its ability to keep viewers engaged and entertained.
With the show still being produced, its future remains uncertain. One thing is for sure: "Grey's Anatomy" will forever have its place in pop culture history. The drama, the cast turnover, and the romantic arcs have become synonymous with the show. Fairly so! It doesn't look like it is going away any time soon.